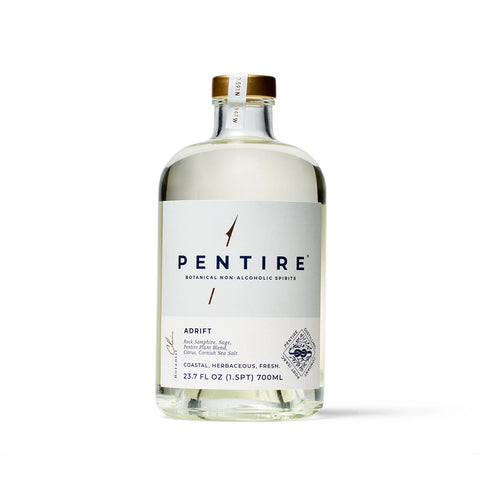 Pentire Drinks Inc.
Pentire Adrift 70cl - non-alcoholic spirit
Pentire Adrift is our original botanical non-alcoholic spirit, made by distilling unique plants native to our coastline in Cornwall, UK.
Herbaceous, coastal, fresh. KEY BOTANICALS Rock Samphire Sage Pentire Plant Blend Lemon Citrus Cornish Sea Salt
PLANT-BASED, LOW CALORIE, NON-ALCOHOLIC. — Free from added, sugar, artificial colourings and artificial flavourings.
"Pentire Adrift dazzles" - NY Times.
"Pentire is the most delicious non-alcoholic drink" - Gordon Ramsay TASTE